Japan joins the Axis
with Germany and Italy.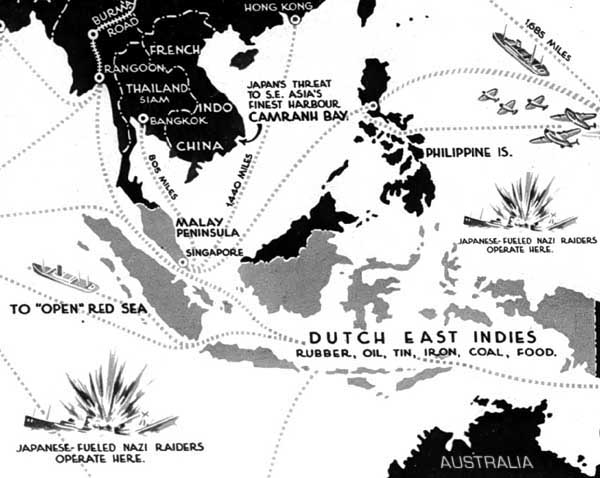 In the Dutch East Indies, fears of Japanese intervention are whispered in the streets.  The Axis powers have promised "liberation" to many of the native peoples held under the administration of the colonial British and Dutch.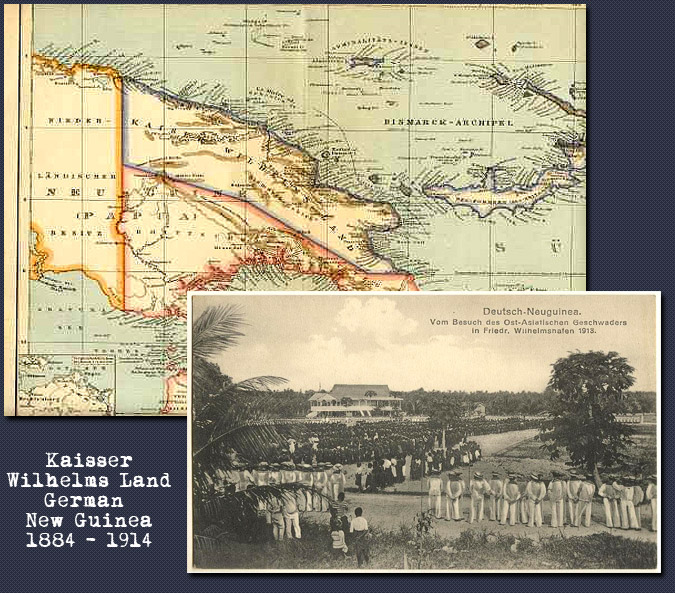 Certain Germans are also still interested in eastern New Guinea, perhaps trying to establish a foothold in their old colony before the Japanese can make their moves in the South Pacific.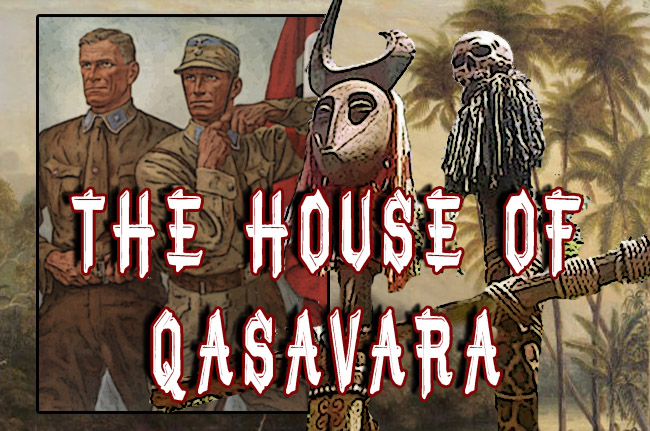 The Legend of
THE HOUSE OF
QASAVARA
As recounted by : Cecil Wilson, D.D.
Bishop of Bunbury; sometime
Bishop of Melanesia.
"The Great Spirit who made everything was called Qat. He took many shapes and often appeared as a little man. He had twelve brothers, and one night a giant named Qasavara invited him and his brothers to sleep in his house, intending to kill them.
In the midst of a native uprising organized around the return of Qasavara, a mythical monster supposedly killed by the creator god Qat, Jim Mayo finds himself anchoring off of Cape Wabusi and Broken Water Bay to search for a missing British agent.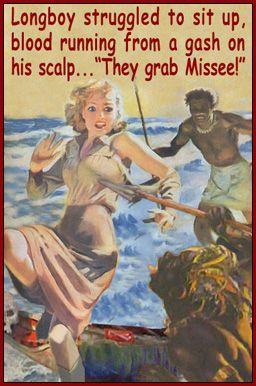 When the agent's daughter, who has hired Mayo to find her father, is kidnapped, Jim's search cuts across land to Sago Bar on the Sepik River.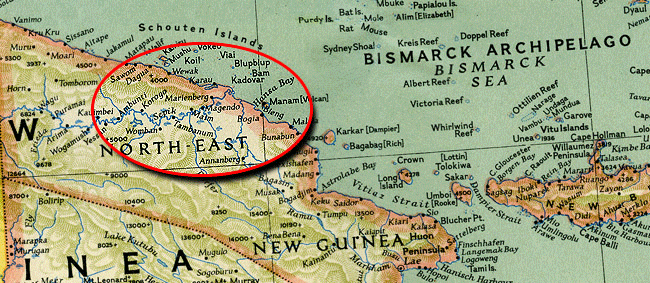 Out of luck, he meets up with the Semiramis and presses on to Ambunti, an Australian trading station over two hundred miles up river.  They discover the ancient temple of Qasavara in the highlands above Ambunti and steal the specially constructed plane, a small amphibian, of Count Franz Kull, an ambitious Nazi agent.

Ponga Jim Mayo and
the Merchant Marine

Mike Thorn and
the Mercenaries

The Ships, Subs,
Aircraft and Technology