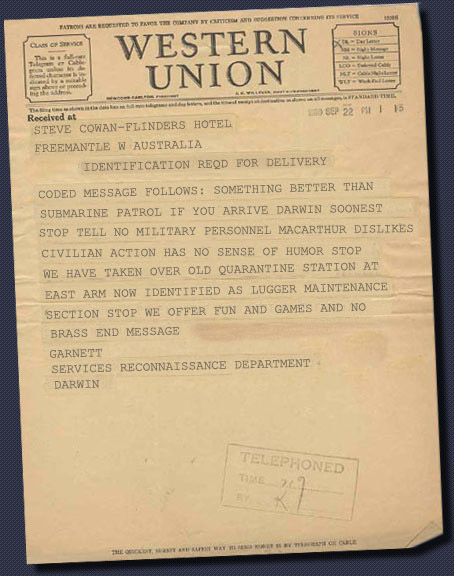 The Rising Sun Brings Death to Port Darwin as Japanese bombers hit Australia.  In the first of over fifty raids nearly two hundred planes, staggered in waves, pummel the northern port of Darwin.  Throughout the Far East the armies of Nippon are surging forward, toward British India, Australia and New Zealand.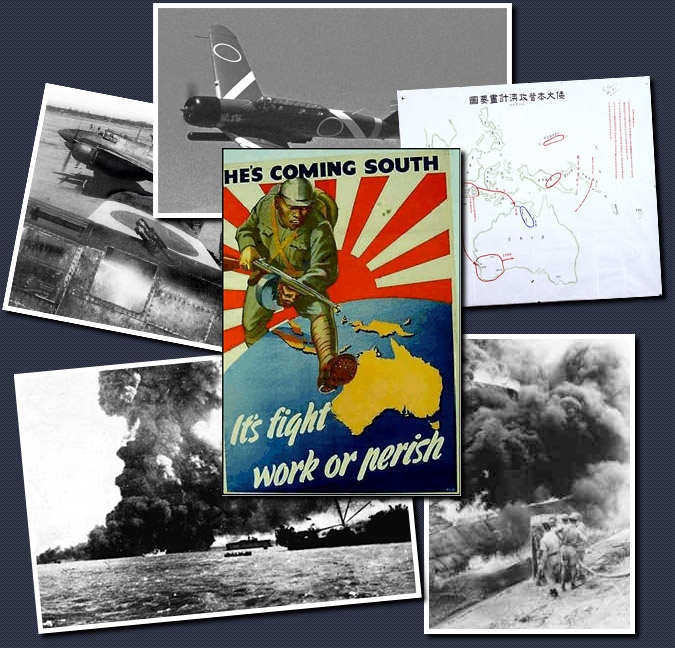 Only the forbidding jungles and soaring mountains of New Guinea form a barrier that allows Australia to mount the thinnest of defenses and the most desperate efforts to resupply it's hard, jungle fighting, troops.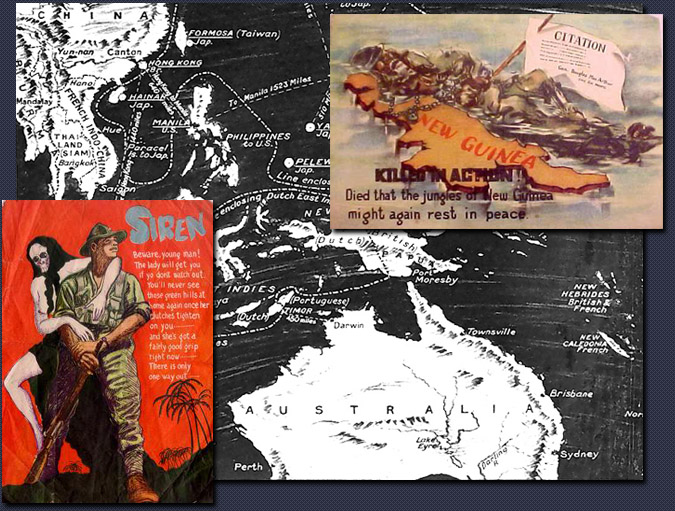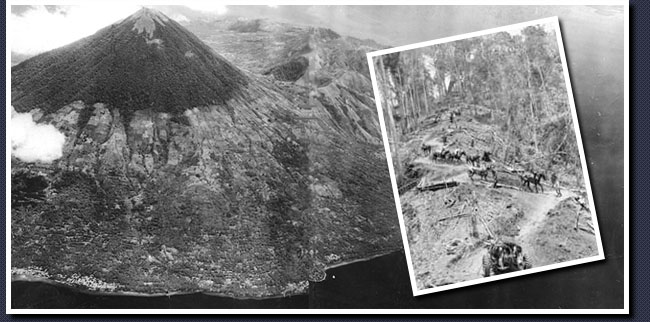 In the air, on the ground, and at sea the ANZACS fight bitterly for every mile, every yard.  If the vague northern front cannot hold a last ditch plan is made; retreat southward and allow the forbidding landscape of the north and the deserts of central Australia to slow their enemies … the Brisbane Line, a desperate response to Japanese invasion!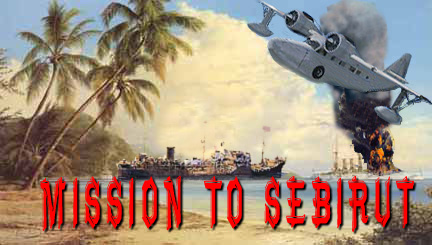 Steve Cowan flies north from Port Darwin, Australia in an attempt to destroy a shipload of fighter planes that is being brokered to the Japanese.  A modern day pirate, Besi John Mataga, hijacked the freighter on it's way from Germany to Japan with a sample shipment of fighter aircraft.  In a move of nearly insane recklessness, Mataga is offering to ransom the planes back to the Japanese, unless Cowan can stop the shipment.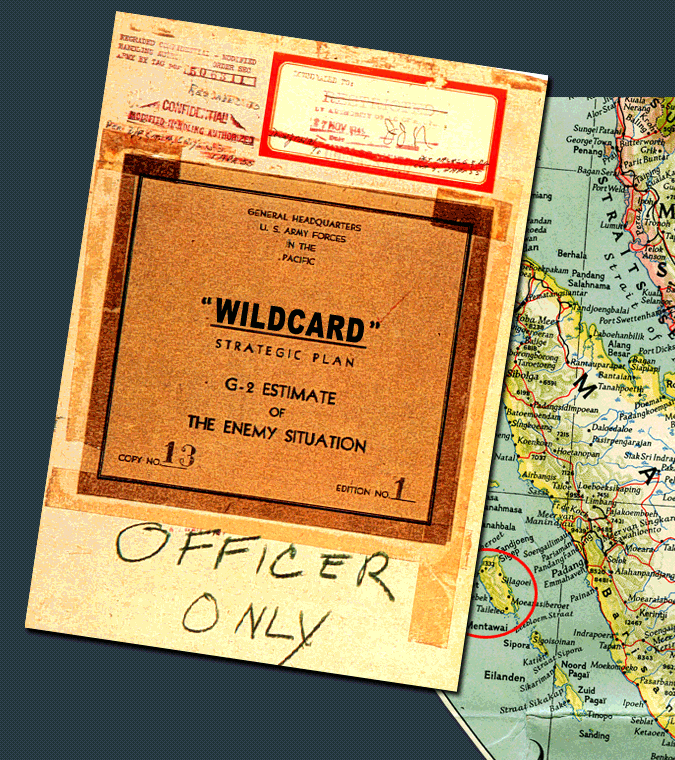 Allied intelligence believes it knows where the ship is hidden and it's a race against time for the Japanese are both searching for their stolen shipment and negotiating to pay the ransom.
| | |
| --- | --- |
| | "You left Dakar on December sixth," Cowan repeated Slowly. "On the morning of December seventh, the Japanese raided the Pearl Harbor Naval Base." |
| | |
| --- | --- |
| "Cap, your freightor out there has fifty Messerschmitt pursuit ships for the Japanese. Those planes can mean many lives lost, much equipment destroyed. They can, for a time and in a few places, give the Japanese equality or superiority in the air." | |
The ship is being held in Labuan Bajau Bay on the island of Siberut.  As the fate of Australia hangs in balance Cowan will try to sneak in along the south coast of Java, conduct his sabotage and escape before either Mataga or the Japanese discover his presence.  One thing in his favor; there is a nearly unknown inner harbor at Labuan Bajau for him to land his flying boat.  On the other hand the outer bay is known to be infested with sharks!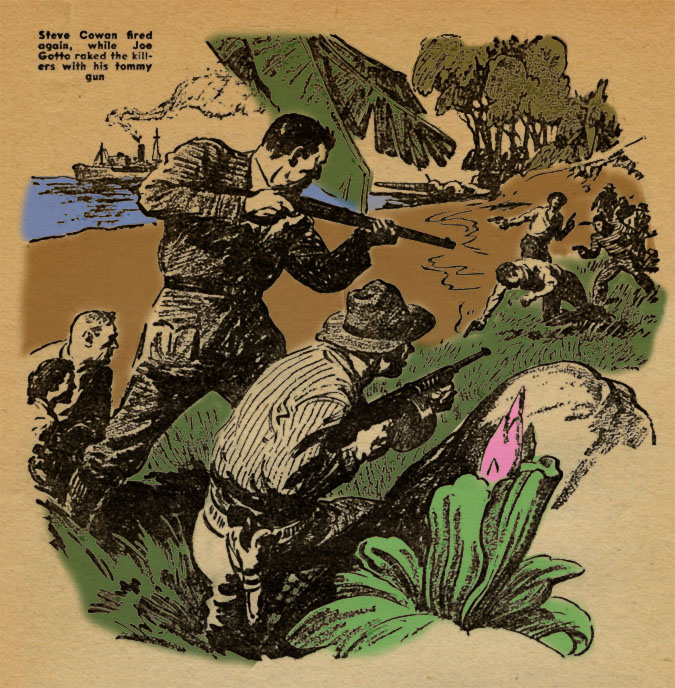 Ponga Jim Mayo and
the Merchant Marine

Mike Thorn and
the Mercenaries

The Ships, Subs,
Aircraft and Technology