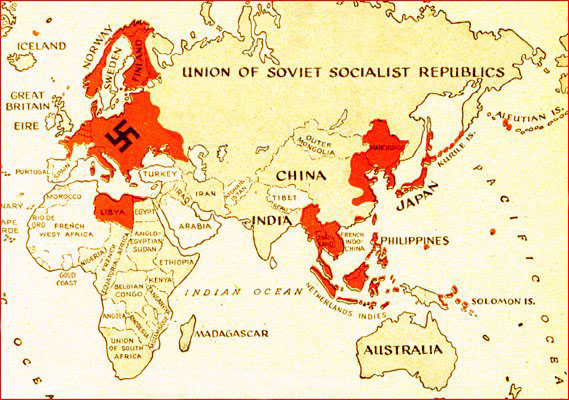 With conflict erupting in all the four corners of the globe,
the intelligence services of Great Britain scramble
to meet the demands of the changing times. 
In a world grown suddenly smaller through the use of telephone and telegraph, wireless, rail, fast passenger liners and aircraft, the days when most political disturbances were local and could be handled by the dispatch of a minimal force of soldiers are gone.  Many of the grand old men of foreign policy are taken by surprise by this changing world … others must fill in the gaps by taking on the kind of operatives, even mercenaries, who would never have been considered in earlier years.  The days of the great gentlemen spies are over … in their place come men of action and daring, though possibly of low class and inelegant attire.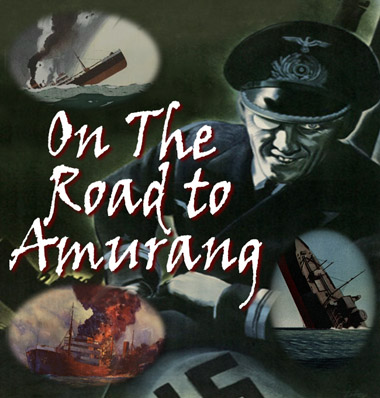 With plenty of contacts but few actual customers Jim Mayo must be ready to compete for every cargo … cargos that, with the beginning of warfare in Europe, are getting harder and harder to find.  The Semiramis eventually winds up in Balikpapan, an oil town on the east coast of the island of Borneo.  She is tied up at the Punchar Wharves without enough cargo to pay her way to the next port.  A series of mysterious sinkings has dried up all the shipping and confounded the local authorities. 
When Major Arnold finds Mayo at the Balikpapan Dutch Club he offers him a cargo from Li Wan Chuang … if Jim will investigate the sinkings.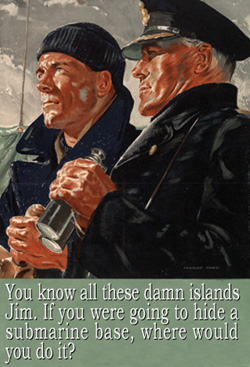 Li is the only merchant desperate enough to risk shipment via the Molucca Passage and Mayo gets himself embroiled in a hijack attempt and a bit of revenge from his old nemesis Pete Lucieno.  The Semiramis soon finds herself in trouble while steaming along the Celebes coast east of Himana Bay and negotiating the reefs off Tanjung Banka.

Ponga Jim Mayo and
the Merchant Marine

Mike Thorn and
the Mercenaries

The Ships, Subs,
Aircraft and Technology