The Momsen Lung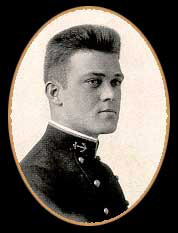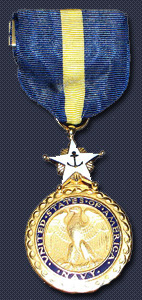 Charles Bowers "Swede" Momsen was born in Flushing, Queens, New York, on June 21,1896. He was to become one of the best-known pioneers in the field of submarine rescue in American history, primarily due to his invention of the Momsen Lung, an underwater escape device which he personally tested at a depth of 200 feet. His dedication to the rescue of sunken Submariners would eventually earn him a Distinguished Service Medal in 1929.
The Momsen Lung is an oblong rubber bag that recycled exhaled air. The lung containes a canister of soda lime, which removes poisonous carbon dioxide from exhaled air and then replenishes the air with oxygen. Two tubes lead from the bag to a mouthpiece: one to inhale oxygen and the other to exhale carbon dioxide. The lung hangs around the neck and strapped around the waist. Besides providing oxygen for the ascent, the lung also allows a Submariner to rise slowly to the surface, thus avoid "the bends."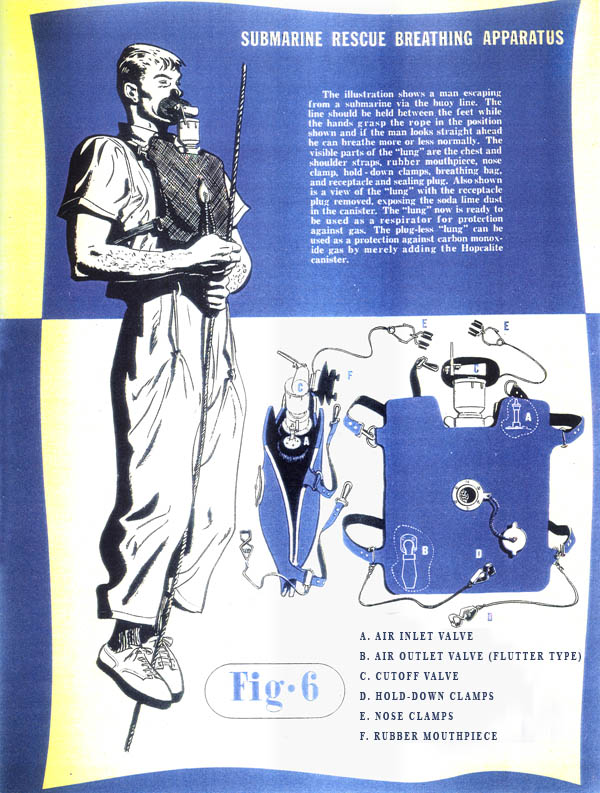 While his invention of the Momsen Lung made him famous, Swede Momsen had other noteworthy achievements during his naval career. Probably the most spectacular was the rescue and recovery of the Squalus. He was put in charge of the entire rescue of the 33 crewmen who survived the sinking of the Squalus in May 1939 in 243 feet of water off Muscle Shoals, New Hampshire. Momsen instructed the team of divers as they dove to the submarine and attached cables necessary for the rescue chamber, which he designed, to make its descent. He also instructed the rescue chamber's operators as they made four trips bringing the Submariners to the surface and a final trip to check the flooded aft section for survivors.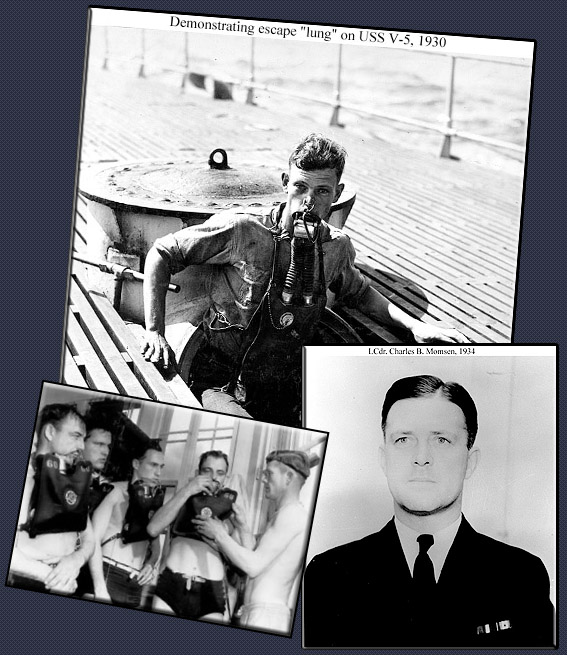 Ponga Jim Mayo and
the Merchant Marine

Mike Thorn and
the Mercenaries

The Ships, Subs,
Aircraft and Technology