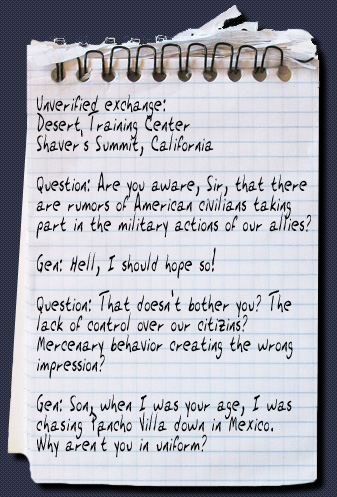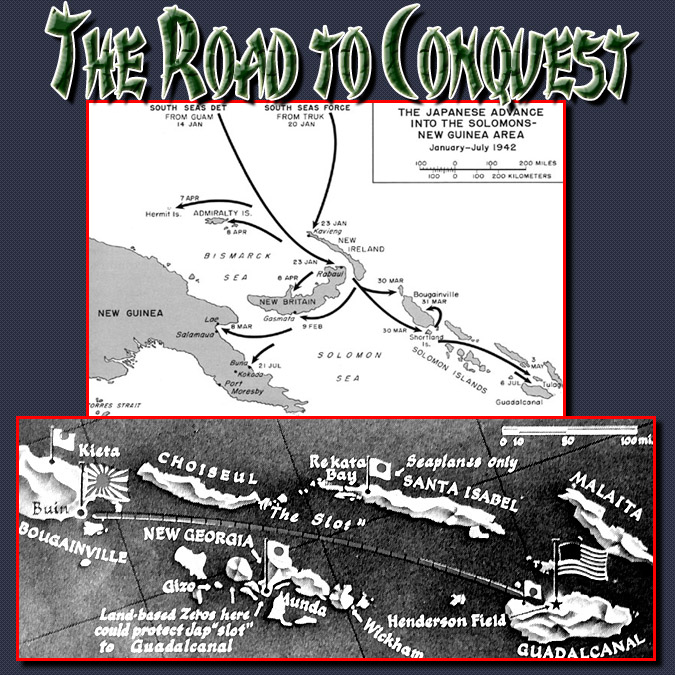 The plan: isolate, possibly invade, Australia.  With air bases on New Guinea, and the Solomon Islands Japan can encircle northern Australia cutting it off from direct supply from the United States and the south.  Using the vast natural harbor at Rabaul an invasion could be mounted … the Empire of the Rising Sun must be stopped!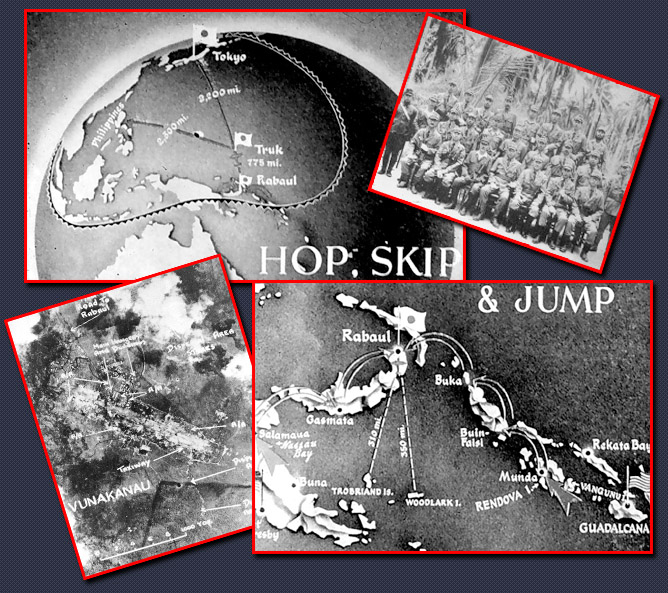 The first step: As Japan moves to occupy Port Moresby in southern New Guinea, just miles from the Queensland coast, the Allies engage them in the battle of the Coral Sea, in the passes of the Owen Stanley range in the New Guinea highlands and attack the eastern Solomon Islands at Guadalcanal.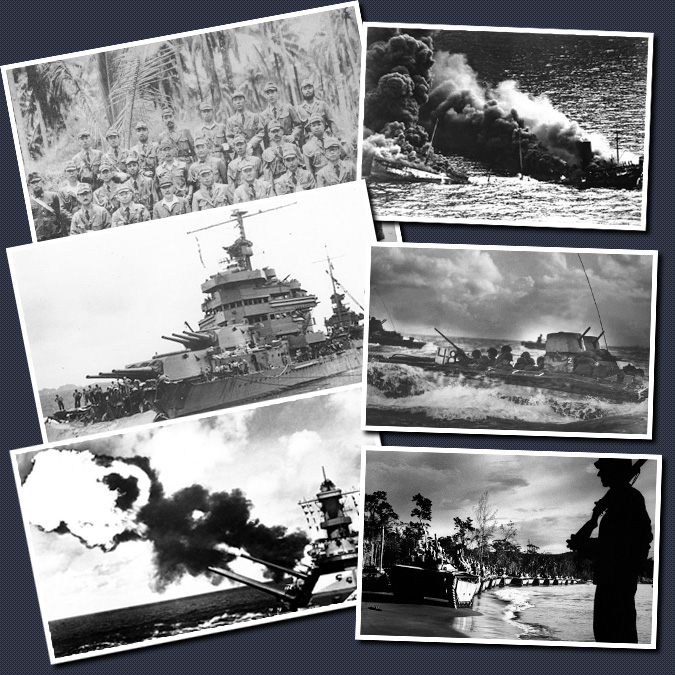 But there the fighting stalls, both sides dig in and a savage jungle war grinds on.  Japan knows the ultimate goal is the base at Rabaul and begins to reinforce it's garrisons in the northern Solomons to stop the attack.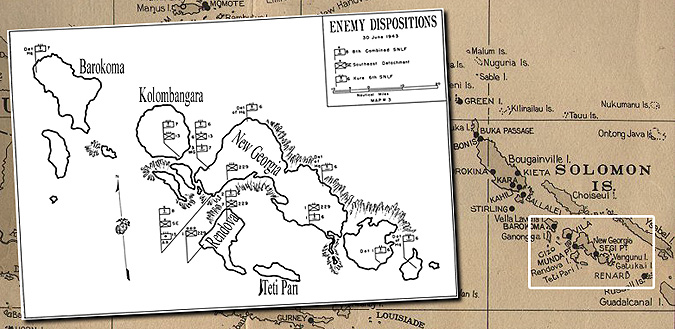 New airfields are being built, including one on Kolombangara Island.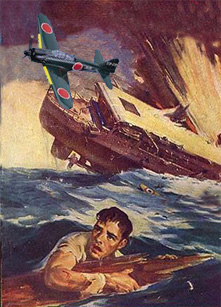 A merchant seaman is stranded on the southwest side of Kolombangara Island.  His ship was bombed and sunk in the Blackett Strait while en route to deliver supplies to American troops on Guadalcanal.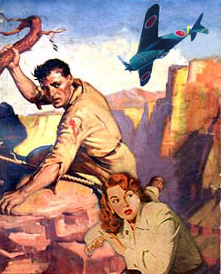 Once there, he discovers the Japanese are building a airbase … one that will be able to turn the tide of war in the Solomons. 
With only a young woman, trapped on Kolombangara by the Japanese advance, a plan must be formed to warn the men fighting on the islands to the north but even though those islands can be seen they can not be reached, they might as well be as far away as the moon. 
Ponga Jim Mayo and
the Merchant Marine

Mike Thorn and
the Mercenaries

The Ships, Subs,
Aircraft and Technology