The Legend of
THE HOUSE OF
QASAVARA


As recounted by :
Cecil Wilson, D.D.
Bishop of Bunbury; sometime
Bishop of Melanesia.
"The Great Spirit who made everything was called Qat. He took many shapes and often appeared as a little man. He had twelve brothers, and one night a giant named Qasavara invited him and his brothers to sleep in his house, intending to kill them.
When the giant was asleep Qat tapped one of the side-posts and said, "Open, my side-post." It opened, and they all got into the crack and slept there.
Qasavara in the night searched for them, but could not find them.
"Where did you sleep?" he asked amiably in the morning.
"In that post," said Qat.
That night he opened another side-post, and the next night the ridge-pole, and so the giant could never find them.
Qat knew he would try to kill them with his club, so one morning he sent his brothers outside before their meal, telling them to climb the big casuarina tree. When the giant saw that only one sat down to breakfast he knew he was being fooled and struck a blow at Qat, who jumped aside. The giant chased him round the fire, striking out at him, but always missing.
Then Qat ran out of the house and began himself to climb the tree, with his brothers above him and the giant climbing behind.
As Qasavara came nearer, Qat called out, "Lengthen, my casuarina!" and it lengthened. This happened several times until the top of the tree with the weight of the brothers was bent over and touched the island of Vanua Lava, ten miles away.
Then Qat and his brothers landed and let go. Qasavara was at the very top of the bend, and the tree sprang back and threw him up to the sky. As all the people watched the giant fall, the men spread their hands over their heads, and that is why so many old men are bald now. The women closed their fists upon their chests, and that is why the breasts of women protrude."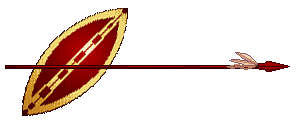 There are also other versions of this South Pacific Legend:
Some say that when Qasavara, "fell dead from heaven," he was turned into a stone, on which sacrifices are made by those who desire strength in fighting.
The people of Bangka Island in Melanesia believe that damned souls end up as food for dragons, DEMONS, and ogres. The cruel cannibal spirit Qasavara gathers the dead and serves them to mythical monsters, and the condemned spend eternity in the bowels of the beasts.