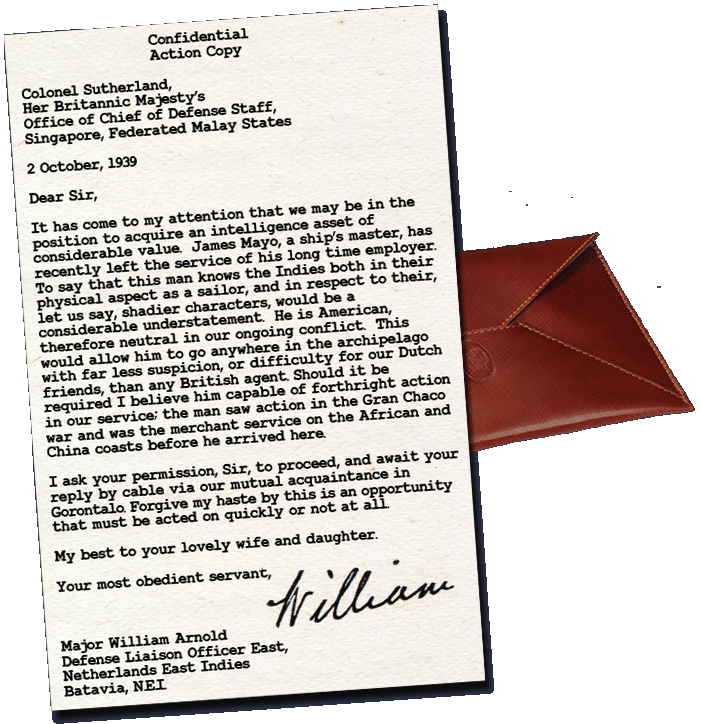 Japan; in the court of the Emperor a secret war is waged.  For years power has swung between the militarists and those who advocate peace.  Both subterfuge and murder are used to sway opinion. In a triumph for a brutal clique of young Army officers the invasion of Manchuria is approved.  Before long that area of northern China becomes the puppet state of Manchukuo.  Further infighting strengthens the military's hold on the government and it's sway over the Emperor.  Soon the territorial ambitions of the Empire of the Rising Sun carry southward, war begets more war and expansion fuels further arrogance as the corruption and chaos of a fractured China falls to the soldiers of Nippon.

Elsewhere, Italy's adventures into Africa counter the political maneuvering of Hitler's Third Reich. For the Nazis, delicately wielded threats create political triumphs over Czechoslovakia and Austria, and test the will of neighboring governments … then Germany invades Poland and suddenly Europe is at war.
In the seemingly peaceful East Indies, American Jim Mayo is broke and 'on the beach' in Gorontalo, a port on the island of Celebes . . . .


CLICK HERE
Ponga Jim Mayo and
the Merchant Marine

Mike Thorn and
the Mercenaries

The Ships, Subs,
Aircraft and Technology