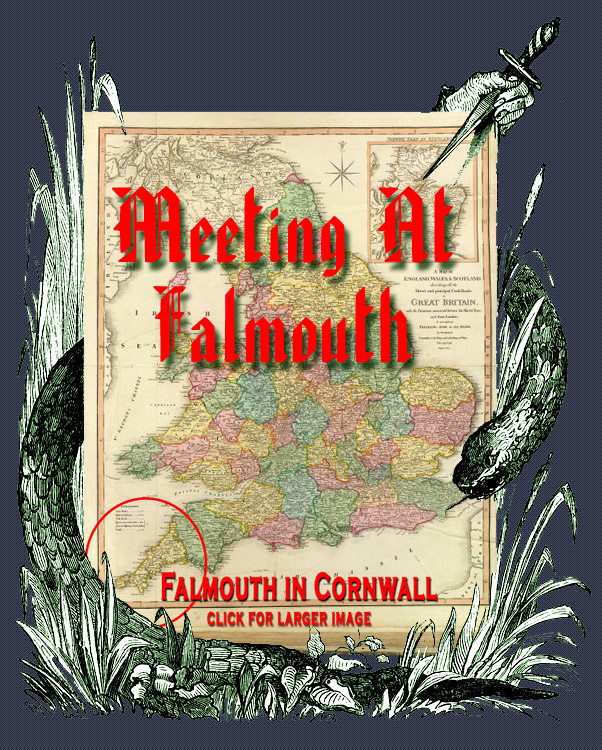 Night and the storm … howling engines of wind roared over the Lizard and above the slate roofs of Falmouth. Volleys of rain rattled along the cobblestones like a scattering of broken teeth.
It is 1794 and the world is alive with conspiracy and political change. Two men, both infamous in their own way are about to enact a minor and unknown moment in this storm ravaged port in southern England.
The American …
"A compact well built man he was, but not large. Obviously a gentleman, but more than that. His was a strong, handsome face, his hair silvering at the temples. With it he wore the air of one born to command, yet it was a face that showed suffering, and was marked by deep tragedy."
The Frenchman …
"Talleyrand … A refugee from the French revolution now living in England, but about to leave for America. His was the reputation of a shrewd diplomat, cool but charming. He had a narrow escape from the guillotine, but evidently had not left all his enemies when he fled from France."
Both running from their pasts, both refugees from revolution … and this night one is marked for death.
"Tom jerked his head toward the American. His voice lowered, but still could be heard. "Who's that one? What…?" One of the others whispered a name, and all their faces turned toward him. The American felt shame mingled with anger send hot blood creeping up his neck and face. He turned a page of the book and the print blurred before his eyes. Dimly he heard the words, "Not him. He'll not interfere, not the likes of him."
Who is the strange American, grieving for a land to which he can never return, forced to action by pride … and shame?