NORTH AFRICA: THE SUEZ CANAL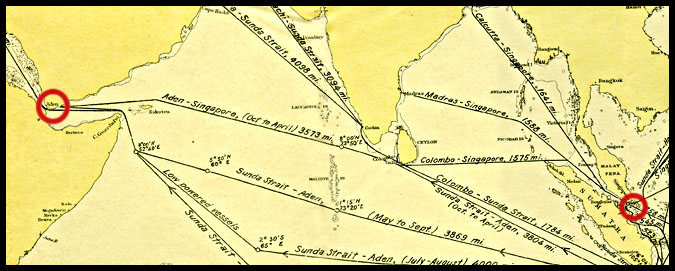 It is a trip of over 3,500 miles from Singapore to Aden - Click for larger view
The trip homeward had begun, and with it a lightening of tensions aboard ship. A long transit of the Indian Ocean, a stop in Aden, then up the Red Sea to Suez. They made a trip through the Suez Canal, stopped in Port Said and then headed for New York City, the Steel Worker's home port.


The Suez Canal has no locks as it was constructed entirely at Sea Level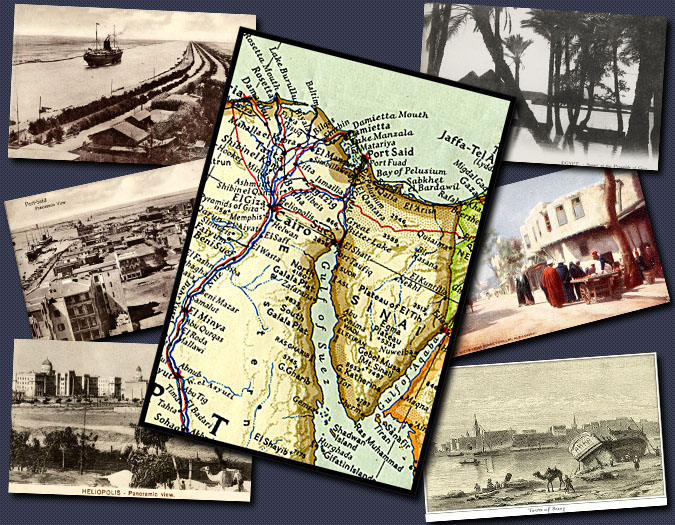 Click each image above for a larger view.
Along the way they skirted the North African coast where the revolt of Abd el-Krim was burning itself out. "Glorious! Glorious!" was written of this time and place as is "By the Ruins of El Walarieh."

The Steel Worker did not stop in the locations of these stories but news of the war would have been all over the streets of Port Said and similar experiences to the tiny clash of cultures in "By the Ruins of El Walarieh" might have been possible there or even back in New Mexico, where Louis had worked for many months in the years before.

After a stay of several weeks in New York City, Louis boarded another ship and worked his way back to the west coast. Within weeks he had a new job deep underground in the mines of Arizona …
"I remember the decks of ships where I have walked, the feel of the wheel in my hands, the drip of water from yellow oil-skins when catching a quick cup of coffee... One does not have to live among these things to remember them, and I do. They were and are a part of me."
Years later, Louis would put to sea again as part of a force destined to invade the continent of Europe.