HEADING WEST: THE SOUTHERN PACIFIC RAILROAD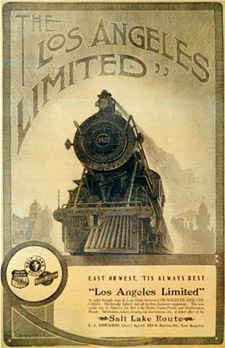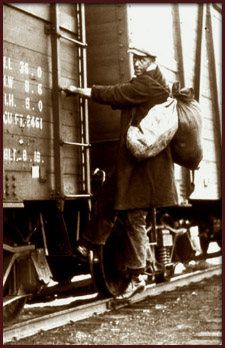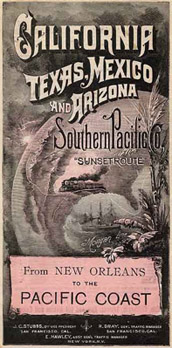 "To properly understand the situation before the Depression one must realize there was a great demand for seasonal labor, and much of this was supplied by men called hoboes. . . . [A] hobo was a wandering worker and essential to the nation's economy. . . . Many hoboes would start working the harvest in Texas and follow the ripening grain north through Oklahoma, Kansas and Nebraska into the Dakotas. … Often this lot of wandering workers were mixed with college boys earning enough money for school or working to get in shape for football. Some simply drifted because they enjoyed the life, the work in the open fields, the variety of towns and experiences and the chance to see the country. . . . The Depression hoboes had little of that carefree cheerful attitude of the earlier hobo. They were serious, often frightened men. They had come from towns where work was no longer available, and were, as we all were, seeking work."



Death Westbound was actually mentioned by Louis in his memoir Education of a Wandering Man.

"The magazine paid on publication, but that never happened. The magazine folded after accepting my story and that was the end of it."

Interesting, but not exactly true . . . .

NOTE: 10 Story Book was known for its "Saucy Stories and Daring Photos." This means NUDES. Don't click here if you are easily offended by this type of material.
Although "Death West-bound" is not about Louis setting out on his great journey, he did ride the rails often in the 1920s. For most of his trip to San Pedro, the port of Los Angeles, Louis hitch-hiked but he had ridden the S.P. east across Texas and then back to Arizona. In later years he would hop freights west to California on several occasions.